It was an honor and privilege to witness Founder and Senior Director of Dance Theater of Harlem Company + School, Arthur Mitchell in action at the Wallach Art Gallery in New York City.
A special exhibition hosted by the Lenfest Center for the Arts celebrates his life and career as New York City Ballet's first African American star and his contribution to the Black History by introducing the first Classical Ballet Company for people of Color.
The panels were adorned with images, billboards, newspapers, and writings from Mr. Mitchell himself.
On this day, the man himself makes an appearance for a group of young students who have come to tour the exhibit and experience history.
What he is doing is quite magical. Accompanied by his assistant--loyal company member of Dance Theatre of Harlem Paunika Jones who brings his world to life. She explains what is to means to wear pointe shoes or"toe shoes" as Mr. Mitchell describes it as she wraps each ribbon carefully around her ankle. They proceed to partner, Mr. Mitchell holding the dainty ballerina, her hand in his as the students circle around them.
The tour continues as a virtual experience, where Paunika flutters around (burre` on releve) the gallery while Arthur Mitchell describes his life in times as dancer in detail.
In the end, I had the pleasure of presenting myself as one of his students, as I trained under the DTH Residency Program in Washington DC as a young girl, during the panel discussion/ Q & A. He was pleased with how I presented myself and spoke in confidence. And special turn of events indeed, going from an onlooker to a participant. That's the life of an Artist--always ready to be a part of something new.
Whomever Mr. Mitchell addresses--he commands the space, authority and excellence. At over 80 years old, he doesn't miss a beat. His vision is sharp and his mind is clear. He emphasizes the importance of the youth having confidence, projecting their voice and carrying a strong presence....no matter who you are or what you do.
The tour ended with his signature por de bras for dancers (carriage of the arms): GIVE, TAKE, SHOW.
Thank You to the Wallach Gallery for hosting this event and showcasing the life of Arthur Mitchell.
Thank You to all those who continue his legacy of excellence at the DTH school and in the company.
Thank You to all those who who have been influenced by his contribution to history are inspired to do great things for the next generation.
It truly was an honor.
This second exhibit presentation is followed by this day, the Birthday of Tiffany Glen.
A Ballerina of Color of San Jose Ballet, from Washington DC who passed away from Breast Cancer in 2012.
You are always in our hearts Tiffany!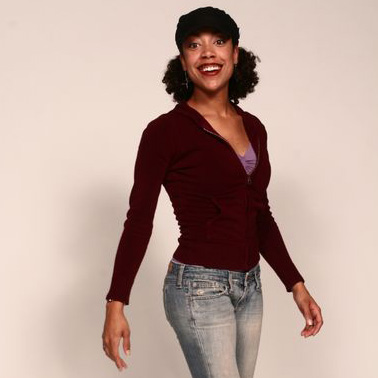 Post Written by Kayla Harley