Get link

Facebook

Twitter

Pinterest

Email

Other Apps
It was a night of intergalactic experiential WONDER.
Congratulations to Deviated Theatre for celebrating their 10th Anniversary!
What a fantastic way to ring in the first decade of work at Dance Place amongst friends, family, loved ones and supporters.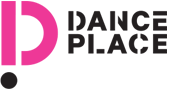 Myself, along with other fellow Practitioners of the Elements Wellness Center came out to support our beloved Kimmie for the World Premiere of BEYOND. It was a personal pleasure to experience the unfolding of her brilliance as a Choreographer.
The house was welcomed by Co-Artistic Director Enoch Chan, swarming in like a Jurassic Park themed hurricane rollercoaster. He requested that we explode with excitement--as we should, like comets shooting out into space. Short, Fun and Sweet, the audience did a collective WAVE and the curtain peeled back.
Luna, the main character of the piece finds herself somewhere between a dust storm and planet Mars. Her journey is one that of her own mind as she is travels in time to retrieve, remember, reminisce and re-experience her state of childhood. She awakens from a slumber accompanied by two other bodies, human figures like herself when she is startled into this new existence, their faces are uncovered and could've easily represented the morsel's of our brain [right & left] that cause us to process, interpret, calibrate and respond to sensory experiences. Luna is met in this unknown void by several other figures: Martians that reel her deeper into the dream state, pulling her straggling resistant body from one dimension to the other.
The dancers' expressions were vivid, animating the story with detail and thought so as to convey the kind of emotion that an audience could become one with. The aesthetic of Deviated Theatre's movement is quick, gestural and shape shifting positions yet weightless and precise. Anytime the story changed it's course, the dancers performed a motif of dynamic moves, contemporary abstractions coupled with acrobatics and pointed feet--much like moving origami. The colors surrounding, made Mars seem like a fantasy dream of cotton candy with hues of lavender, purple, blue plush mauve with the stars etched out in the sky. BEYOND was certainly presented in just the right place, as Dance Place has the most exquisite lighting arrangements, the best on the East Coast above the Mason Dixon Line. The virtual experience of pictures, images and the like created a 4-dimensional space that encompasses the audience completely.

Over time, Luna learns to stop fighting and fearing but instead.....to just feel. The whispers of the Martians around her--the song and dance of her sub conscience break her away from rationale, practicality, reasoning and resistance so that she can embrace the innocence and find freedom in the void. Luna's solace was found in the little girl--the younger version of herself that she came to realize will always be. With the help of Lady Time, she and the little girl become the same person and the idea of time, identity, the wandering and wondering all become an experience full of BLISS and Joy. The little girl, danced and played by Ms. Lilly Schultz, easily brought us all to hopefulness where an inhibition and freedom could be felt as she looked into the eyes on her older self, danced by Katie Creed, with sparkling magic.
The costumes assigned to this work, co-designed by avant-garde Fashion Designer Andy Christ + Director/Choreographer Kimmie Dobbs *corps dancers costumes + veil* were superb; fitted body suits cut off at the ankle so the articulation of the foot could be seen, astronaut helmets on all except for the Child where mesh covered the Martians' faces while you could still see their eyes. Lady Time wore a burlap sack colored cape with an enlarged hood to depict her sanctity as this mysterious-sage character in the story.
BEYOND ended with a standing ovation from the audience + more wild waves from Artistic Directors Kimme Dobbs and Enoch Chan.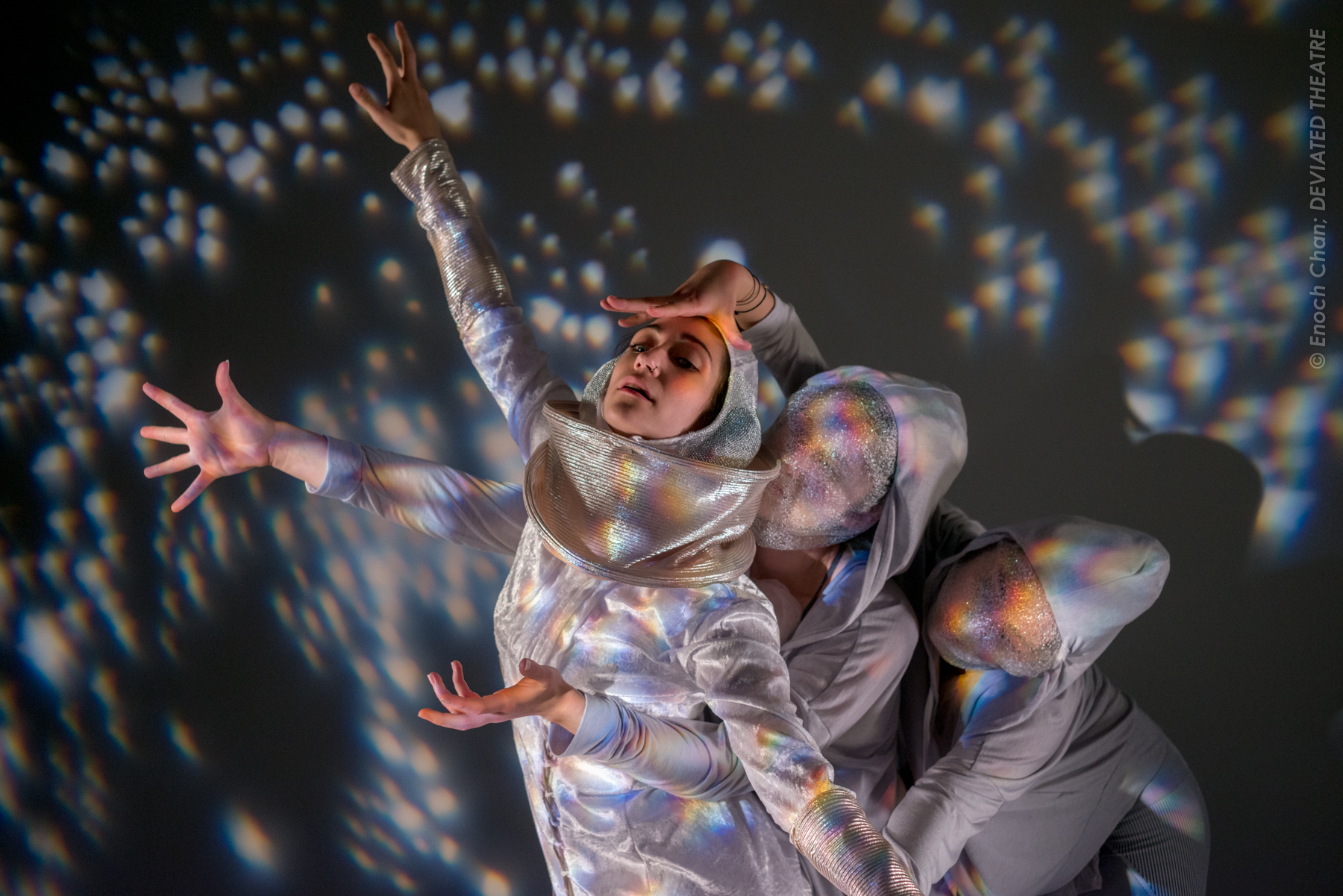 Deviated Theatre
Thank You to Dance Metro DC for making this company's appearance possible.
This production was made possible by the Choreographic Institute at the Dance Loft and with the support of Joe's Movement Emporium.
Thank You to Jonathan Hsu who stepped in to complete the set projections.
Our condolences go out to to those closest to Deviated Theatre's dearest friend Kamaijan, the original projection designer, who passed away Two Weeks prior to the premiere.
Thank You to Dance Place for continuing to provide an opportunity to share, critique and review performances in their space.
Get link

Facebook

Twitter

Pinterest

Email

Other Apps