No Yoga for me this Morning.
Instead, I was eagerly anticipating L'Antoinette Stiles company class and workshop featuring her specialized technique:
L'anTech
being held at the National Performing Arts Building as part of the University of Trinidad & Tabago. I first encountered this woman as gazed at a piece of fruit to eat one early morning in Dayton, Ohio at the International Association of Blacks in Dance Association Annual Conference in Festival 2019. Typical gypsy scenario, coming from long travels in need of nourishment after thing is all said and done. She bit into an apple that rested on a table beside me, she picked it up--looked at me it that was the beginning of my admiration for a such a this deeply rich cultured person.
Company Dancers showing their special finger grip
Her company brought Kingston to the stage for in the U.S. with only a taste of Caribbean culture through Katherine Dunham, deemed the mother of Modern dance who brought the classic style and folklore dance of various islands throughout the Rainbow Nation. But L'Antoinette her work is different, it's her methodology to contemporarizing traditional steps and movement. She makes it clear to all that what she has to share is the for everyone, in fact it's her dream to tour the islands with her dancers in a effort share the technique with World to carry on, keep and give the Caribbean it's own dance presence.
Bridging Cultures, Jamaica meets Tabago Dance Style
The night before in the Grand Stand Queens Park on the Savannah, the featured countries including Antiguilla, Cayman Islands....and of course they saved the best for last, Jamaica.
The country as a whole truly put on a show. Each piece is it's own production including pieces like Quilt......
L'acado Dance Company performed twice:
L'anTech meets Reggae
and
Passion
Advancing across the floor with jumps
both were equally impressive showing of their grassroots, militant revolutionary style, sophisticated technique and storytelling abilities. They wear the Jamaican National Flag colors in lycra fabric pants and crop top, grinding up on the 3 male dancers in the company with eyes stead on the audience to show that they completely embrace their sensuality, the union of male/female, love and togetherness.
The second piece,
Passion
is much like traditional folklore pottery, images of the hieroglyphs on Egyptians walls coming together to display an interplay of royalty and peasant life. They are accompanied by live drummers to bring forth the energy and vitality that is needed for a Stellar performance. We were blown away.
The Choreographer and Internationally renowned Artist, Ms. L'Antoinette Stines speaks to the reality that dance is a celebration of life, an acknowledgement of our heritage and ancestry when art was the universal language of which we each were born with and bound to express through this high art form dance. It requires a level of sophistication that only an athlete with dedication, a natural aesthetic or the ability to translate new aesthetic from language, science and study of the body into pure movement.....then perform it.
Speaking about generations, ancestors, process, history, culture
The company members spent the next day with fellow Caribbean dancers at the University of Trinidad National Academy of Performing Arts Center. The morning class consisted of a full comprehensive breakdown of technique, it's base, emphasis and relativity to other techniques, styles, forms and the it's difference in the context of Jamaican culture, vernacular and overall essence.
Showing traditional Jamaican dance step
After hearing from the dancers from other islands, they fully enjoyed what the class had to offer them--an experience that infuses their own Caribbean identity with precision, thought and meaning. L'acado reclaims all that it means to be apart of the Pan African dynamic, "...ownership is key"--L'antoinette states that dancers should consider themselves Academics so that what belongs to them can never taken, borrowed, a versioned etc.
L'Antoinette and Company Member demonstrating
Drummers and Delegate
Demonstrating Repetoire to Damien Marley song "Speak Life"
Because, Trinidad, Jamaica, Haiti, Guadelope, and so on are countries as a result of colonialism it hard for us to separate ourselves from the influences, conditions and standards that have be placed upon us simply because our livelihood deepens on it and the ability to operate even within our own freedom as people...there is a certain level of dependency that remains as apart of day to day that conflicts with self-expression.
Students learning the technique
So, what's it going to be?
I Dance.
Black Boy Black Girl, do you know who you are?
I Danse.
or
I Daaaaannnnnccccce.
For my people of color you know exactly what I mean.
#melaninpoppin
The night concludes with performances by the French Creole islands such as Guadeloupe, Dominica, St. Lucia, St. Martinique. They are known for the use of the conch shell and bell sounds. Bands from each country took the stage displaying traditional wear, dance forms, stories and even a taste of their culinary best. I continued to think on L'Antoinette's class while sitting in the stands watching the performances and couldn't help but to get up and shake a tail feather. It's in me. To move. I feel the most sad and removed when I suppress energy so.....for once, I told myself--cease the moment. If any place to be FREE. This is it, amongst family. I didn't mind the fact people might think all types of things. At that moment, I was my own show and I became the music.
Candance Thmopson Zachary and fellow dancers during the Workshop
After class, I caught up wtih a Dance Colleague and fellow Scholar Candance Thompason Zachary who took class and is attending Carifesta XIV in observation and research for her Masters Studies in Performance Curation Weslayan University. She and I both dance seasonally for Brooklyn Ballet and enthralled by the science and intricacies of Movement and what it does for us as people, how it plays a role in social infrastructure. Learn more about her by attending her up coming event and Following her on Instagram
@candancecreates
Event September 27th Brooklyn New York
Take a look at what she has going in back in New York!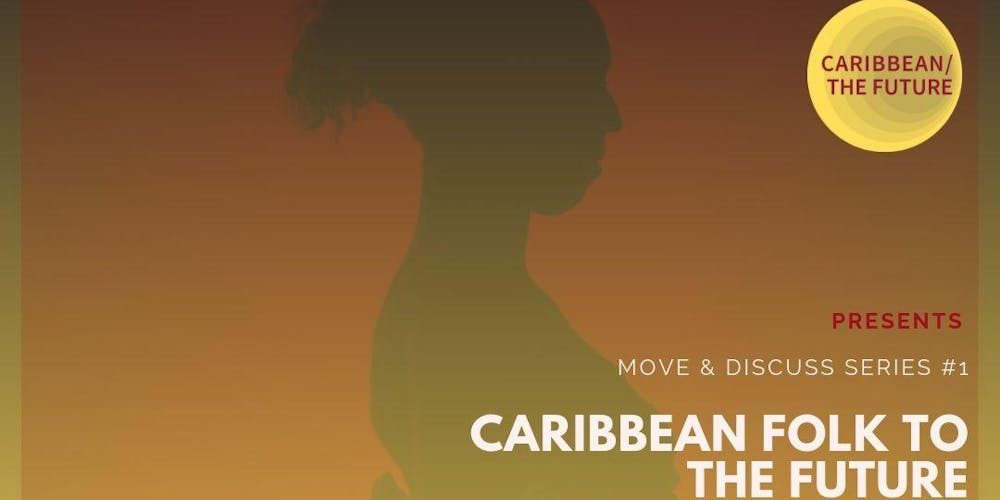 Look who stopped by?